A Tailored Learning Experience
Every organisation operates differently. This means the needs and requirements will differ, company to company. Bayfield have created the option for bespoke courses, so that courses are tailor-made to suit your unique needs and goals. Whether you're an individual looking to expand your skillset or a company looking to train your employees.
With 25 years experience in the Real Estate market, we use our industry expertise to allow us to offer meaningful programmes to our clients. Working with Blue-Chip clients through to start-ups, we are able to help organisations across the Real Estate sector.
With our ear to the ground we are always looking to  include the latest industry knowledge and trends into our Public, In-House and Bespoke training courses.  
Bespoke Course Creation Pathway
We work hand in hand with our clients to ensure their requirements are met point by point.  
We follow a four-step process to help us create a training course that will meet or exceed the set requirements: Identity – Determine – Deliver- Prepare
This meticulous service will maintain excellent delivery standards, cover all the touch points highlighted and provide the tools for the end users to start right away.
Bespoke courses have been a popular feature over the years for clients of Bayfield Training from across the globe. Will your organisation be next?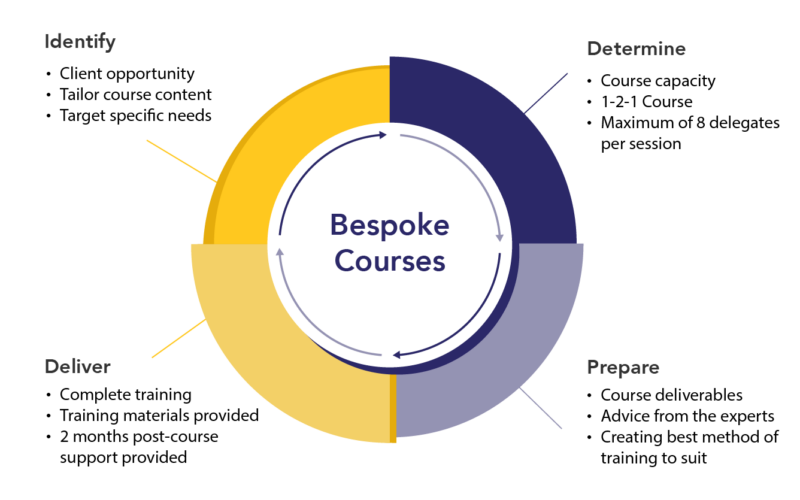 How can you organise a Bespoke Course?
Bespoke Course Testimonials