About Us
Our team of experienced trainers and consultants work closely with clients to design bespoke training programmes that address their specific needs and objectives. We understand that every organisation is unique, and we tailor our approach to ensure that our programs deliver maximum value.
Whether it's developing leadership skills, honing Real Estate financial modelling expertise, or improving management practices, we believe that education is the key to success. That's why we are committed to providing high-quality training that is both practical and relevant to our clients' needs.
Over the years, we have established a reputation for excellence in the real estate, finance, and banking sectors. Our clients come back to us time and again because they know that we are passionate about what we do, and we always go the extra mile to ensure their success.
At Bayfield Training, we believe that education is the key to unlocking potential and driving growth. We are proud to play a role in the development of the real estate sector, and we look forward to continuing to help individuals and organisations achieve their goals through innovative and effective training courses.
With a quarter of century's worth of experience, you can trust us to be your skills partner.
The Team
We are a very enthusiastic and vibrant young team. A multicultural company where people share their traditions and experiences together in an open plan office. This provides an environment where we can learn from one another.
We believe that training is key to building your future. We go on courses, meet with experts and train ourselves every day to create the best education for you and your company.
"We find the solutions to overcome your challenges and supply the tools to achieve your goals."
Trainers & Speakers
Bayfield Training work with a variety of Trainers who expertise in various topics such as, Real Estate Financial Modelling, Real Estate Strategy and Leadership. Bayfield also collaborates with a diverse range of professionals, including seminar and webinar speakers both within and outside the Real Estate sector. Below you will find details on these individuals that Bayfield work with.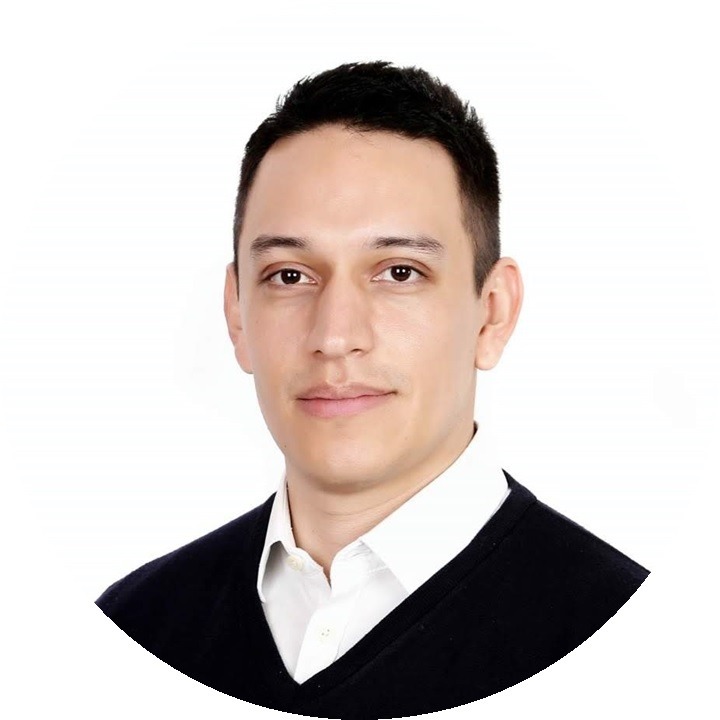 Rodolfo Mariano Ruiz Najera
Senior Training Consultant
Rodolfo Mariano is an accomplished private equity real estate professional with 11 years of experience working on Pan-European investment projects resulting in over €2.5 billion of closed deals. He delivers powerful financial modelling solutions devoted to investment opportunities and investment management decisions. He has worked at renowned firms, such as Cerberus Capital Management (London), Prologis (Paris) or WeWork (Berlin). He started his career in Paris, analysing private debt real estate investments at ING. He holds the Master of Science in Management degree from the Grande École programme at HEC Paris with an orientation in real estate, and is fluent in French, English, and Spanish, and intermediate in German.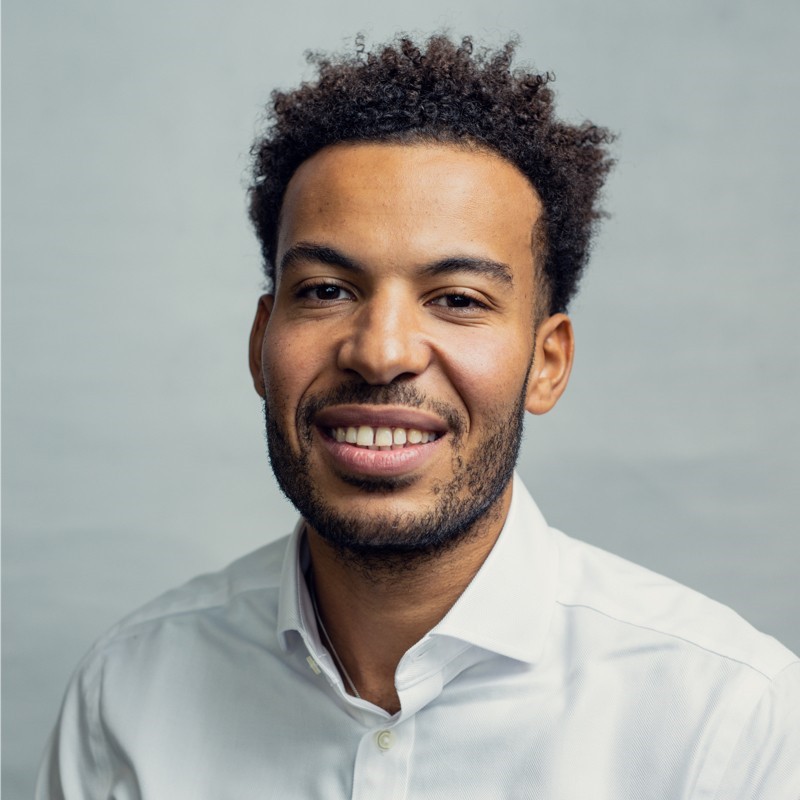 Ross Wilson
Senior Training Consultant
Ross is a real estate investment consultant, engaging with clients on short to medium term work contracts to assist with the analysis of both debt and equity real estate investment opportunities. His work primarily involves building financial models in Microsoft Excel, analysing deal economics, returns and sensitives, preparing cash flows and financials, investment memoranda and underwriting materials for clients.
From an initial educational background in structural engineering from Rice University, Ross also holds a masters degree in finance and investment from Durham University. Prior to working as a consultant, Ross worked for a number of years as a senior analyst and associate within the real estate investment banking and private equity space, working across a range of equity sales and debt financings. Ross has worked across various asset classes including urban logistics, big box logistics, student housing, hotels, office and retail, covering both operational and development opportunities.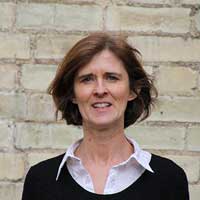 Michele Pryor
Senior Training Consultant
Michele has been working with Bayfield training over the last 15 years. With her valuation background, an interest in spreadsheets and a love of helping people she considers training with Bayfield to have been a lucky find for her.
Michele gained her degree and worked mainly in valuation roles in two London based property companies. Having qualified as a chartered surveyor and had six years in practice, she took a year out and travelled around South America. On returning home, she decided to move into the IT support and training side of surveying. She enjoys the continual learning that comes with teaching and the ability to apply her property knowledge to the class room.
Being lucky enough to work part-time, Michele has the space to run around after her daughters, walk the dog and sometimes even get to the allotment.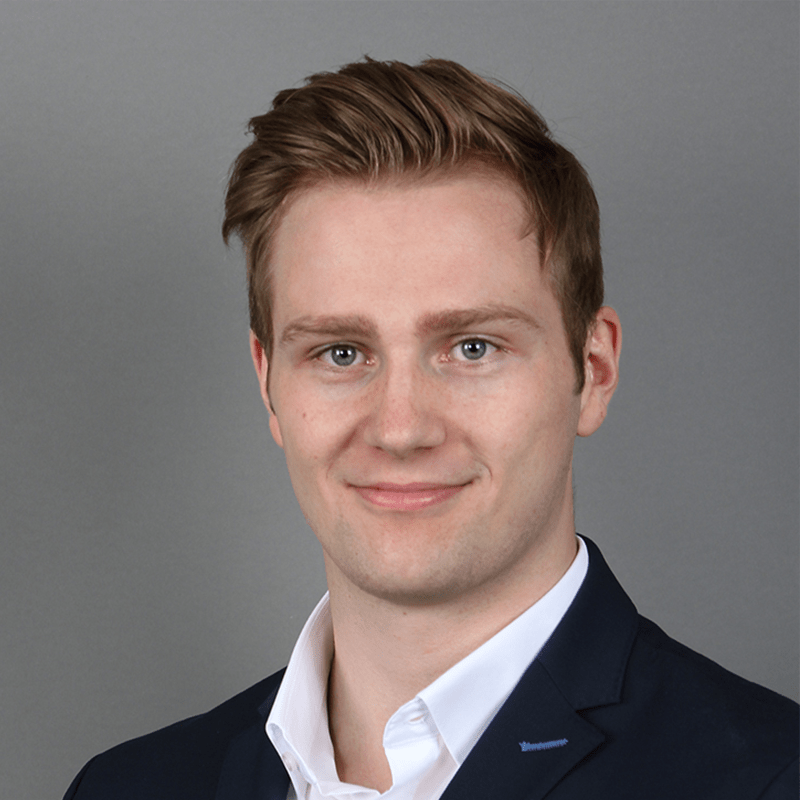 Marvin Reichert
Senior Training & Model Build Consultant
Marvin is Co-Founder of BlueHill. The company was founded in 2019 and is a privately owned real estate investment, valuation and advisory firm. The primary focus is on opportunistic real estate investments in Germany. As part of the valuation and advisory business, BlueHill supports investors on real estate transactions (due diligence, modelling, valuation etc.).
Before founding BlueHill, Marvin worked for Goldman Sachs and Tishman Speyer in Frankfurt. He has a bachelor's degree in International Real Estate Management.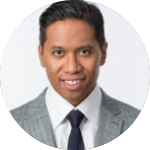 Andri Rabetanety
Fund Advisory Manager
Altus Group
Andri is a financial modelling consultant who focuses on the performance of private equity real estate. From a corporate finance background in a Fortune 500 company, Andri uses his financial modelling skills to solve real estate problematic.
For over 5 years, he performed the financial models for multiple asset classes (office, retail, hotels) across multiple geographies (France, Germany, Belgium, Luxembourg). He supported investment funds as well as family offices. In his last role, he was managing the end-to-end transaction process for a multi family office located in Luxembourg.
Andri advises on all the financial and structuring aspects of a transaction. He also provides portfolio modelling to help benchmark performance and set up financial information for fund raising process.
Further to his advisory role, Andri is working towards a PhD at the University of Cergy Pontoise in France to hone his quantitative skills. His area of focus is the reapplication of private equity metrics such as public market equivalent and tracking error to the measure of real estate private equity performance.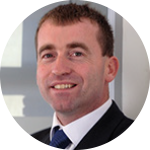 Malcolm Frodsham
Director
Real Estate Strategies
Malcolm has 20 years of experience in real estate data, modelling and risk management techniques. He founded Real Estate Strategies in 2013, an independent management owned business that provides high quality forecasts, research and strategic consulting on the European real estate market. Prior to Real Estate Strategies, Malcolm was Director of Research at IPD.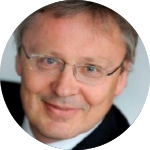 Alex Moss
Founder
Consilia Capital
Alex has been involved in research and transactions in the listed property sector for over 30 years. His career has encompassed sell side research, corporate broking, investment banking and private equity. He has written articles for numerous professional publications and is a regular speaker at conferences globally.
He is a member of the EPRA Research Committee and was Chairman of the IPF Research Steering Group which sponsored the report on Real Estate Allocations within DC Pension Schemes in the UK. He is Chairman of the Investment Committee of the Investec Global Real Estate Securities Fund, which he has been involved with since inception, and In January 2015 he was appointed a Visiting Professor at Henley Business School, University of Reading.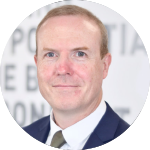 David Hourihan
Programme Leader
MSc Real Estate at UCEM
David is a Fellow of both the Royal Institution of Chartered Surveyors (RICS) and the Higher Education Academy (HEA). He has over fifteen years of industry experience in office agency, retail asset management and commercial property valuations in both Ireland and the United Kingdom. During this time he worked with several leading real estate firms such as JLL and Colliers International and other firms which have since been subsumed into international firms such as CBRE and Deloitte. In 2011 he became a full-time academic at the University College of Estate Management (UCEM), a charitable not-for-profit institution and leading provider of supported online learning for the built environment. In 2014 he was appointed Programme Leader for the MSc Real Estate Programme at UCEM. David is a keen supporter of wider gender, race and class diversity / inclusivity and the advancement of professional, ethical and educational standards in the real estate sector.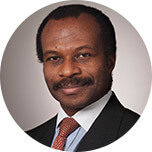 Chris Igwe
Entrepreneur, Visionary,
Retail Advisor and Thought Leader
One of the world's leading authorities on global retail. From 2007 to 2015 he was Head of Retail, France and Senior Director, EMEA at CBRE, the world's number one real estate advisory firm. Today he is a special advisor to global brands and investors at his own consultancy firm, Chris Igwe International. After heading European Real Estate for Foot Locker and then Gap, Chris joined ICSC as European Managing Director. Chris is an international speaker and has been a Jury Member for international organizations such as ICSC, RLI, CNCC. A Chartered Civil Engineer and an active member of ICSC and ULI (Urban Land Institute), For several years he has been a Steering Committee Member of MAPIC in Cannes and has been Master of Ceremony for MAPIC Shanghai and Cannes.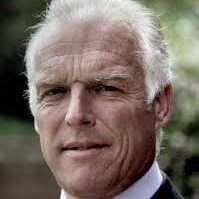 Andrew Baum
Chairman, Newcore Capital
Andrew has combined academic life and business for the last 35 years. Appointed Professor of Land Management at the Henley Business School, University of Reading, in 1989; Honorary Professor of Real Estate Investment at the University of Cambridge 2009-2014; Fellow of St John's College, Cambridge 2011-2014; Visiting Professor of Management Practice, Saïd Business School, University of Oxford, 2013-2017; Professor of Practice, 2017-2021; Emeritus Professor, 2021- Present.
Specialties: Real Estate Investment Strategy, International, Consulting.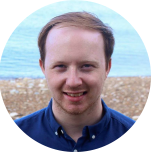 Robert Leigh
Lecturer In Accounting & Finance,
Teaching Associate, Wrexham Glyndŵr University
Robert became one of the youngest Accounting and Finance Lecturers in the U.K. at the age of 25 at Wrexham Glyndwr University. He is a Teaching Associate the Department of Land Economy, University of Cambridge and is currently finalising his Ph.D. focused in Real Estate Finance at the University of Durham. Robert became a Buy-To-Let investor at the age of 19, and is currently the 6th largest professional landlord investing in the St. Helens region through his company Greenway Real Estate LTD. Robert research focuses on understanding real estate asset price fluctuations, and their affect on households. Robert is a CFA level 2 candidate, and collaborates with investment professionals across the industry.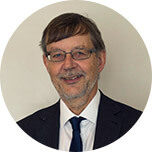 Anthony Banfield
Director
Banfield Real Estate Solutions Ltd
Anthony Banfield is a chartered surveyor who has many years experience from working in local government, private practice, for property companies and in academia. He has been a member of the ICSC for the last eight years and was a member of the BCSC from 1999 to 2010. Anthony revised, edited and contributed to the current edition of Stapletons Real Estate Management Practice as well as being involve in the preparation of Parry's Valuation Tables. He has authored the last two editions of A valuer's guide to the Red Book for RICS, and is a contributor to iSurv.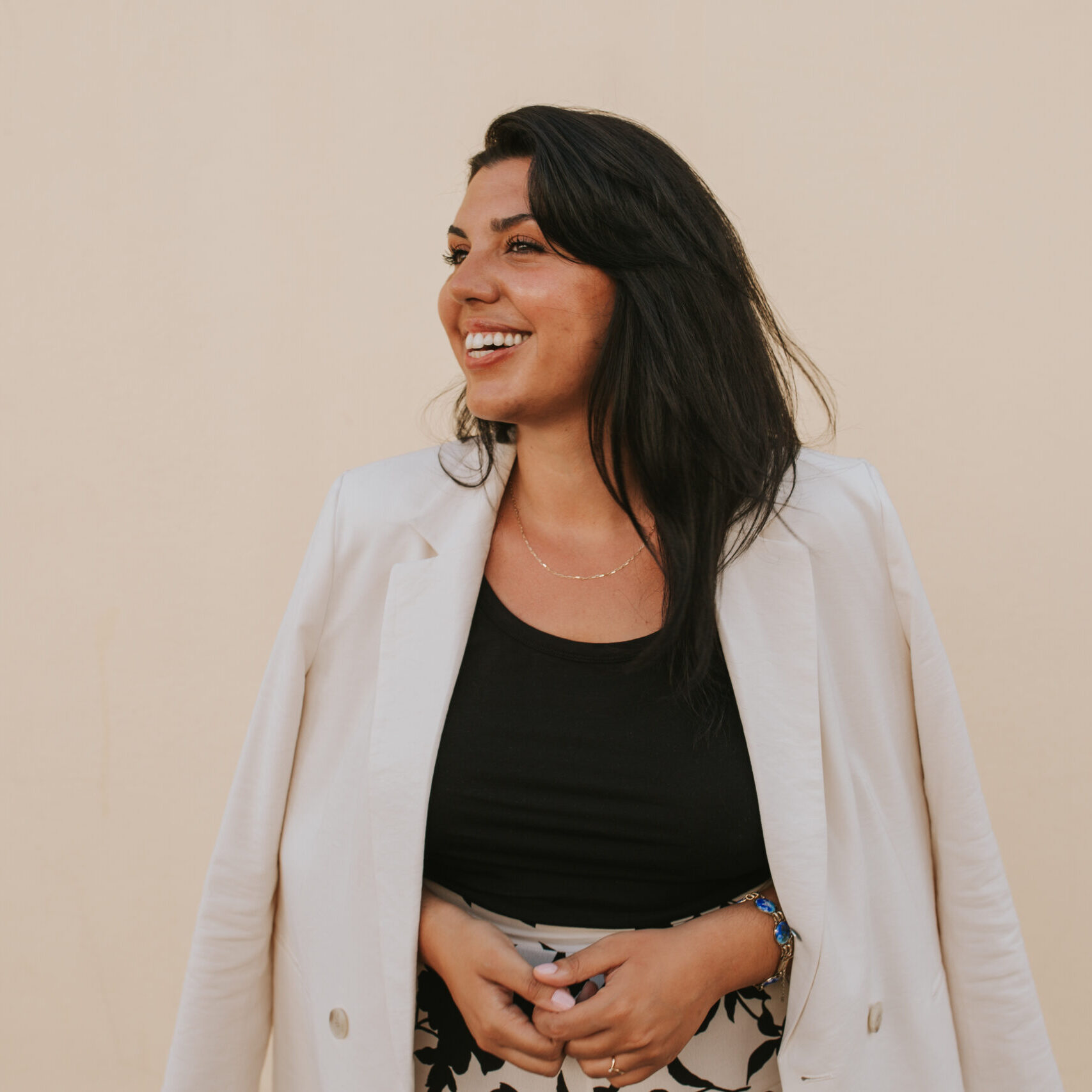 Maribel Esparcia Perez
Independent Sustainability Advisor
Hospitality Industry
Maribel is the hospitality industry advisor engaging with brands, owners, and operators to assist with their sustainability strategy and governance journey. She holds a Master's degree in Hotel Management, a Degree in Tourism, and a certification by ISSP as a change agent for Corporate Sustainability. She is also a Professor in private and public universities and the Managing Partner of the European Sustainable Hospitality Group. With an extensive experience handling hotel operation at international luxury assets since 2009. Maribel is also a keynote speaker at leading industry conferences such as the Hospitality Investment Forum. She was part of the CSW63 SDGs at the UN and co-chairs the World Panel of Experts on Sustainable Hospitality at HospitalityNet.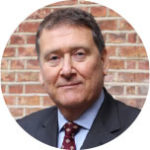 Lawrence Chadwick
Managing Director
Property Consultancy International
Lawrence has over 35 years property experience acting as the Professional Client/Developer delivering high profile complex projects. He is currently Managing Director of Property Consultancy Ltd, providing Real Estate and Development advice to the Private Sector and Public Sectors including joint venture partnerships, regeneration, and strategic planning. Lawrence is a Chartered Planning and Development Surveyor, Accredited Commercial Mediator and is an affiliated lecturer at Cambridge Universities Land Economy Department for Real Estate finance and Development.
As Projects Development Director at Grosvenor for 25 years, he was responsible for the delivery of major complex high profile projects including business parks, offices, urban regeneration projects and mixed-use Town Centre developments specialising in Shopping Centre Developments (Bolton Market Place, Cambridge Grafton Centre and Grand Arcade, Basingstoke Festival Place, and Liverpool One) with a total value in excess of £3,000m. More recently as an independent consultant he acted for West Ham Football Club and Newham London in the bid for the Olympic Stadium post games and its conversion. He also advised on the deliverability of the Athletes Village together with other high-rise developments in the area.
Other notable contributions to the industry include the RICS publication "Financial Viability in Planning" and "Shopping and Transport Policy", RICS APC Panel Chairman Planning and Development, UK trade & Industry delegation to India on Land Economics.

Christopher Worrall
Investment Professional
Chris is an experienced Investment Professional. Chris has worked as a Land Director for London Strategic Land Partners. Previously he was an investment director for Phoenix Later Living and worked as an acquisition manager known as Guild Living. Chris has also produced research on new affordable housing funding mechanisms as part of his MPhil in Real Estate Finance thesis at Cambridge University.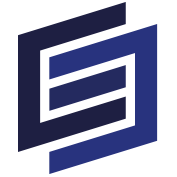 Want to be a Trainer or Speaker?
Reach out to us for more information
Course Contributors
Bayfield delivers courses to respected individuals within the real estate industry from all over the world, who are vested in sharing their knowledge and expertise with our delegates. Experts contribute to the course content and can provide immense insights about the latest trends in the industry.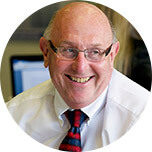 Leigh Sparks
Professor of Retail Studies
University of Stirling
A Professor of Retail Studies and Head of the Stirling Graduate School at the University of Stirling. He was a geography undergraduate at the University of Cambridge, and completed his Ph.D. on retail employment at the University of Wales. He is well-known for his research into aspects of retailing. He has authored and edited a number of books, has published over 125 refereed journal articles as well as many practitioner, trade and newspaper pieces and runs a Scottish retailing blog.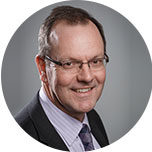 David Sturdy
Managing Director
PFM Footfall Intelligence
I have been a footfall industry professional for the best part of 20 years and have an in depth understanding of all technologies used for the counting and tracking of footfall. By combining this expertise with my knowledge of the Retail & Real Estate Industries I am able to offer my clients real insight on performance and productivity through the delivery and analysis of industry specific Key Performance Indicators.
PFM Footfall Intelligence offer systems to count and track people movement in any indoor or outdoor situation. The information provided supports our clients in making key operational and strategic decisions. Whether you operate an individual outlet, a retail chain or an entire shopping centre, PFM can supply a total package to answer every requirement.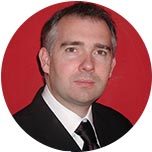 Mark Faithfull
Editor
Retail Property Analyst
Mark is a long-standing journalist, speaker and consultant specialising in global retail and retail real estate strategies, with a particular focus on retailers' changing requirements for stores against an omni-channel backdrop.
Mark is editor of weekly European investment title Retail Property Analyst, editor of the publications produced by Europe's biggest retail property event – MAPIC – and the high level retail summit World Retail Congress.
He contributes regularly to a range of business and retail publications including the Economist Intelligence Unit, Design:Retail, Retail Week, Estates Gazette, Stores + Shops and FTSE Global Markets.
He also speaks regularly at events around the world, with engagements including briefings in Sydney, Melbourne, New York and London, the World Retail Congress in Paris, MAPIC in Cannes and the South African Council of Shopping Centres in Johannesburg.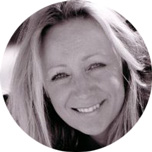 Audra Lamoon
Managing Director
Livewire Performance Consultants Ltd
Audra is a Corporate Trainer and Experientialist, Speaker, Turn-around Artist, Consultant and Coach in such areas as retail, residential, property, hotels, media and construction. Audra's passion is hospitality and property, whether launching new properties or being part of turn-around projects. One such mixed-use scheme was a distressed, open-air shopping centre in Atlanta, where she and the top team turned it around within 18 months, starting with the safety and security team, who became 'Hospitality Hero's'; making it the 2nd most tweeted retail spot in the US. It became the 1st shopping centre to win 4 gold's and 1 silver in the MAXI awards in the US in 2012.
Audra has been on the Committee for The Retail Trust since 2013 and is particularly focused on customer experience around strategy, service, hospitality and branding for her clients. She immerses herself in her client's environment, mystery shops globally and gains commissions by capturing the client's unique DNA and differences, then designs that into the fabric of the learning and development programmes. Audra observes her clients' people, personalities, and their and working styles, bringing about awareness, recovery and then revenues for all parties, through experiential learning and practice.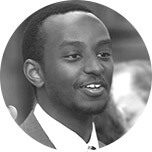 Ronald Nyakairu
Head of Insights & Analytics
Local Data Company
Ronald is currently managing Analytics and Academic Partnerships department at Local Data Company. He joined LDC in 2014 having completed a postgraduate Masters in Business Analytics with Distinction. He works closely with clients and the media in the delivery of bespoke reports and analysis along with integration and modelling of client and third party data. Ronald is also academic liaison for seven partner universities and also helps over 30 students a year. In his spare time Ronald contributes to real estate developments in East Africa and also plays football to a frighteningly high standard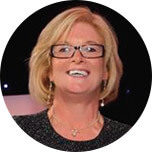 Carol Wakelin
Environmental Manager
Queensgate Shopping Centre
Throughout her 15-year career, seven of which have been focused directly in environmental impact, Carol Wakelin has been instrument in securing and implementing changes to deliver best practice and industry leading standards. Carol has embedded a culture of energy management and environmental responsibility in those around her and changed and shaped attitudes towards waste management and energy consumption. Most recently, Carol achieved the new ISO 14001:2015 in just four months, securing Queensgate as one of the first shopping centres in the UK to achieved this new standard.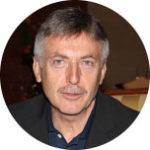 Clive Woodger
Director
SCG London
Clive was formerly the Chairman and Founder of SCG International. A qualified architect and branding specialist, he has extensive international experience across a wide range of different markets including real estate, workplace, retail, leisure and banking sectors. For a number of clients he acts as trusted advisor, playing a wider strategic role that spans a variety of disciplines and responsibilities.
His involvement in complex projects where different interests come together, gives him a particular understanding of the challenges and opportunities facing real estate developments. He has worked extensively internationally and in the UK, including Russia and Eastern Europe with local and international developers including Millhouse, AIM Property Development, Corporation AND, Centrumveckling and AEG.
He has also worked on real estate projects in the Middle East, Turkey and India. He has a special interest in the creation of effective place brands to achieve a synergy of environment design and architecture with marketing and communications to achieve unique shopping and leisure destinations.
Clive has a worldwide reputation as a well established conference speaker, author and writer and is a regular contributor to his own blog www.clivewoodger.com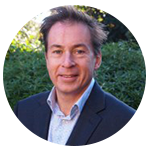 Nick Mansley
Executive Director
University of Cambridge
Nick is a non-exec/independent advisor covering real estate, alternatives and multi-asset investments, researcher and director of the Real Estate Masters programme at the University of Cambridge.
Nick's current role as the Director of the Real Estate Research Centre at the University of Cambridge – researching issues affecting real asset investment and finance.
He leads the part-time Masters real estate programme – designed to help those with experience in real estate and related issues get a broader understanding of the real estate industry, support their research interests and develop a range of management, technical and related skills.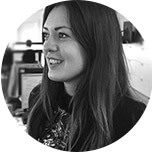 Nelia Vateva
Business Development
The Local Data Company
Nelia currently works at Local Data Company (LDC) as Relationship Manager. She joined LDC having previously worked at IBM, and works with Institutional Investors, Private Equity, Banks, Landlords and Developers. She received her Certificate in Investment Management in 2014. Nelia has developed a strong understanding of a wide variety of investment strategies along with the threats and opportunities investors face in such a fast changing occupational market.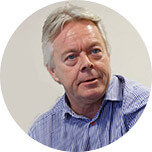 Tony Longstaff
Director Marketing
Analytix
Tony Longstaff has spent much of the last 20 years working in the industry mostly involved in the development of the centre:mk Milton Keynes- one of the largest and most successful shopping centres. The has lectured with the ICSC over the past 13 years at their European summer schools and also with them in Dubai, Kiev & Istanbul and brings a broader perspective on the issues of marketing and shopping centres in general to this program.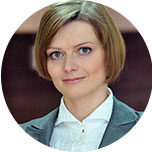 Katarzyna Dawidowicz
Managing Director
Comparables Sp. z o.o.
Katarzyna is Qualified Polish Valuer and a Chartered Surveyor (Member of The Royal Institution of Chartered Surveyors). She holds a master's degree in economics from the Warsaw School of Economics and an MSc, Property Appraisal and Management from Sheffield Hallam University. She has also completed postgraduate studies in real estate valuation at the Warsaw University of Technology. Katarzyna has gained over 11 years of property experience as a valuer, property consultant and market analyst. She has been engaged in over 500 valuations and related projects across all property sectors including retail, offices, warehousing, hotels and residential across Poland, including property portfolios owned by Polish and international investment funds. The values of the properties valued total to over 5 000 Million Euros. She has an expertise in undertaking development appraisals and development land valuations.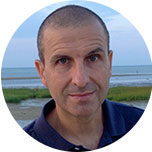 Richard Francis
Principal
The Monomoy Company
Richard is Founding Principal of The Monomoy Company, a strategy firm for the built environment. The Monomoy Company's mission is to help clients successfully merge environmental and business performance by transforming and leveraging their approach to sustainability.
Richard helped deliver the World Green Building Council's (WorldGBC) landmark report on health, wellbeing and productivity in offices. He has been retained by WorldGBC to develop workstreams and strategic partnerships for the Better Places for People campaign. He led the team that recently published the global report entitled Heath, Wellbeing & Productivity in Retail: The Impact of Green Buildings on People and Profit.
Richard is currently piloting projects with leading global companies and organisations to understand the intersection of sustainability and technology and its implications for the real estate industry.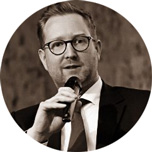 Joseph Leftwich
Director
Retail Management Consultants Ltd
Joseph Leftwich is a British retail consultant with extensive experience of helping retailers and brands to grow their businesses at home and overseas. With a global client-base representing the full spectrum of retailing – product designers, retailers, tech firms, mall owners, and investors & entrepreneurs of all sorts – he and his colleagues at Retail Management Consultants offer professionally-managed expansion services into global markets. Joseph brokers the joint ventures and franchises that enable retailers to expand into new markets. And having concluded deals this year that will see the opening of 100+ stores across 13 countries – including Libya, Russia, Estonia, Latvia, Lithuania, Singapore, Vietnam, Cambodia, Laos, Myanmar, Indonesia, the Philippines, and Hong Kong – he plays a crucial role in enabling mall owners to add exciting new brands to their tenant mix. A graduate of Heriot Watt University (Edinburgh, Scotland), Joseph worked with the British Government before joining Retail Management Consultants in 2005.
Antony Slumbers
Real Estate – Technology
– Innovation
Antony has been developing online services and products within the commercial real estate sector since 1995, when he launched the first commercial property website in the UK. For 12 years he designed, developed and hosted the UK and European websites for a major real estate advisor, and in 2001 launched the Property Management and Building community service vicinitee.com as a joint venture with Broadgate Estates, the property management arm of British Land. Vicinitee works with office and shopping centre owners across the UK and Europe. Today Antony consults on how technology is impacting real estate, and the digital strategies needed to adjust to this new market. He also write a regular column in the Estates Gazette.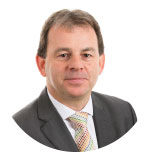 Peter Luff
President
Ipsos Retail Performance
Peter has over 25 years' experience as a technology business consulting professional, constantly at the cutting edge of industry developments. Previous consulting roles in technology for manufacturing, oil & gas, print & newspapers, defence and National Scientific Research mean that Peter has worked on a wide range of exciting projects; helicopter simulators, national real-time planetariums for the Beijing Olympics, movie production and special effects, and Fluid Dynamic systems for various F1 teams to name a few of the wide gamut of projects.
Peter graduated from Ashridge Management College with a Master's Degree in Business Administration and is currently President of Ipsos Retail Performance, providing advice, data and analysis to retailers and public spaces around the world, with a wide range of leading and prestigious brands.
Working at a strategic level with a number of clients, Peter leads the development of services and business consulting for non-invasive techniques, including people metrics in shopping centres and public spaces, utilising people counting through traditional cameras, Wi-Fi tracking, Customer Journey management and behavioural studies. Each with the soul aim of moving the needle for the client.Retail and public space innovation is at the core of the business with recent examples including the creation of 'Real Time' occupancy counting for London's Sky Garden and an in-store app to assist store staff understand their data at a glance. Principles within the business are driven around client quality and service, something which Peter is passionate about, and Ipsos Retail Performance is uniquely underpinned by ISO standards 9001; 20252 and 27001.
Peter has successfully grown Ipsos Retail Performance's deployment to over 50+ countries in last 5 years and is passionate about continuing to work closely with clients on their journey.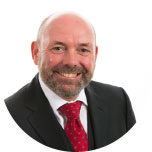 Dr Tim Denison
Director of Retail Intelligence
Ipsos Retail Performance
Dr Tim Denison is a regular commentator, broadcaster and conference speaker on retail matters, particularly those related to behavioural issues.
Trained formally as a social scientist and a marketer, Tim has worked for Ipsos Retail Performance since it was established over 28 years ago, and he is now regarded as one of the world's leading retail psychologists.
His primary role is in helping retailers to understand better how their customers shop their stores and why they behave the way that they do, using Ipsos' unique set of measurement and research tools.
Before joining Ipsos Retail Performance, Tim managed the Institute for Advanced Research in Marketing at Cranfield School of Management in the UK, where he specialised in retail and branding issues, working on key research and policy initiatives on behalf of organisations such as the European Commission, BP and BT.
He is also a co-founder of the KPMG/Ipsos Retail Think Tank (RTT).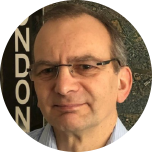 Dr Seppe Cassettari
Director,
GeoHistoric
Seppe has over 40 years of experience in the mapping and geospatial industry. Having recently retired from his role running Geomni UK, he is now working part time as a consultant and training specialist.
His career started with the UK military where he worked for 10 years in various mapping and geo-intelligence roles, during which time he completed one of the UK's first PhDs in GIS. He then went on to run the ground breaking GIS undergraduate programme at Kingston University before being head hunted to run Longman GeoInformation for the publishers Pearson.
Following a management buy-out he became CEO of The GeoInformation Group in 1998 which went on to publish geospatial datasets and undertake many projects in the UK and abroad. The company is best known for the early aerial imagery databases developed in the mid 1990's, published as Cities Revealed, and more recently the UKMap large scale topographic map base and the UKBuildings database of building type and age. The company also created the telecoms clutter data used by many mobile operators in the UK. The GeoInformation Group was sold to Verisk Inc. in 2016.
Seppe continues with his interest in mapping, writing regularly for the GeoConnexions magazine and being involved in the British Cartographic Society.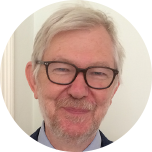 Chris Going
Senior Analyst at the
GeoInformation Group
Chris Going graduated with a joint honours degree from the University of Wales (UCNW) in 1976 and worked as an archaeologist, initially with the Board of Celtic Studies, Cardiff, before joining archaeological field Units in his native Essex working principally with the Chelmsford Archaeological trust.
After moving to Cambridge in 1990, he undertook project and consultancy work with English Heritage, and the Central Archaeological Unit. During this time, he further developed long standing interests in aerial archaeology and landscape archaeology, becoming an executive member and sometime chair of the National Association of Air Photo Libraries (NAPLIB), consulting during this time to Academic and other organisations with substantial archives of aerial imagery.  From the mid-1990s he brought his work more up to date by developing methodologies for the creation of UXO/EROW (explosive remnants of war) 'peril maps' becoming latterly a Director of Cambridge Architectural Research (CAR Ltd) where he carried out projects on EROW mapping in the Netherlands, and Italy
In 2000 he joined Geoinformation Historic, a subsidiary of the GeoInformation Group, as Director, where he developed ways of using archived aerial imagery more commercially. At the same time, with Group CEO Dr Seppe Cassettarii, he developed ways of improving the way UK and oversees Building stock are characterised.   This is an active area of research.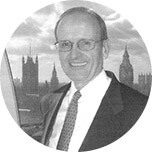 James Beers
General Partner
Smith Cogeneration
James Beers manages the 120 megawatt cogeneration plant, including fuel purchase policies, utility company matters, steam host relationship, banking and contract negotiations. Prior to this, he was a Co-Chairman at McArthurGlen UK, Europe's leading designer outlet developer and operator. He was the founder of Beers & Cutler which became one of the largest CPA firms in Washington, DC. James has completed a Commercial Science degree at Ben Franklin University, Washington and has also taught at universities in different countries.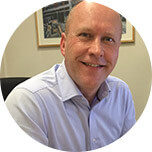 Steve Belam
General Manager
Oracle Shopping Centre
He started his career in retail, spent 18 years with Allders department store working as a management trainee progressing through management roles, including buying and merchandising. He then spent 3 years with Ikea in their store management team. Steve has been at the Oracle shopping centre for 14 years. He has had the pleasure of wining the BCSC top ACE Award and numerous BCSC Gold Awards for the best established centre to health and safety Awards.