Real Estate Financial Modelling Certificate
In partnership with:

Get upskilled and recognised by the greatest Real Estate Educational Institutions in the world with the Bayfield Training, University of Cambridge Real Estate Financial Modelling Certificate.
This prestigious eight-week online Real Estate course is suitable for modellers new to Real Estate and experienced Real Estate Analysts looking to formalise their skill set. This course will equip you with skills to start building your own financial models and the certificate will give your employers and colleagues reassurance of your expertise.
Course Details
Duration: 8 weeks
Course delivery: Public & In-house available
Study period: 8 hours per week required
CPD hours: 64 hours


Course Dates
Cohort 6: 16th January –  15th March 2023
Cohort 7: 8th May –  5th July 2023
Cohort 8: 18th September –  15th November 2023
This online real estate course has been put together exclusively for the Real Estate Financial Modelling certificate, using state of the art digital resources such as animations, video-steps, digital whiteboard and video-interactions as well as the spreadsheets, text based resources and tutor contact you would expect from any of Bayfield Training's classroom based courses. Assessment is in the form of a guided model build exercise and written model appraisal.
On this course you will:
Become a competent model builder, building Real Estate Financial Models from scratch
Learn tricks and concepts from financial modelling experts with decades of experience in practice and academia
Learn how to use Real Estate Financial Models to make informed investment decisions
Learn at a consistent pace over 8 weeks allowing you to take the time to fully grasp this important skill
Module Overview
Modules 1-3: All the tools, theory and mathematics required to build a financial model.

Modules 4-6: Deal ready Real Estate Financial models, incorporating live data, multi-let investment and development projects.

Modules 7-8: Project finance, financial risk and investment analytics.
Programme Managers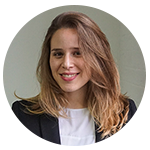 Sonia Martin-Gutierrez
Course Director & Advisor
CEO, Bayfield Training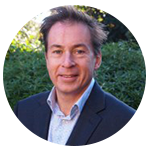 Nick Mansley
Course Director
University of Cambridge | Executive Director, Real Estate Research Centre,
Department of Land Economy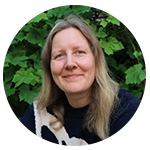 Natalie Bayfield
Course Creator
University of Cambridge | Senior Fellow, Department of Land Economy
Bayfield Training | Senior Consultant