Clients and members of the following organisations may receive a £200 discount on any public course*. Also keep an eye out for offers on selected courses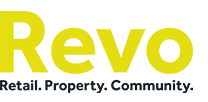 Bringing people together from all corners.
Revo combining 'retail' and 'evolution' promotes the UK retail property and placemaking community. Whether you're a retailer or an investor, a local council or a restaurateur, a centre manager or a cinema chain, you are a valued member of our growing community, and we're here to help you to succeed.
What we set out to do.
We achieve our vision by being the definitive go-to-hub for the retail property and placemaking community. We represent and advance our members' interests, set standards, and bring people together to collaborate and create tangible changes in the retail property market. We do this by being:
The network
An open, inclusive forum for business and career development, connecting people and ideas.
The benchmark
Raising standards and recognising excellence.
The influencers
Changing policy at the highest level.
The trend spotters and thought leaders
Providing powerful insight and commentary on the future of our industry.
Did you know?
Every penny of every pound we generate is reinvested back into our community!
For more information, a chat or just to say hello please contact us.
hello@revocommunity.org or +44(0)207 222 1122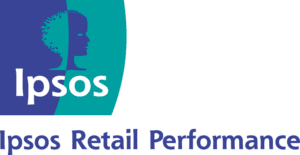 • Do you understand your customers journey?
• Are you accurately monitoring the effects of your marketing campaigns and pop-up stores?
At Ipsos Retail Performance, we make it our business to know your business. Combining the latest technologies including vehicle counting, footfall, Wi-Fi tracking, facial profiling and behavioural studies, we've been mapping the customer journey for over 25 years.
Our in-depth analytics will help benchmark your retail portfolio and monitor centre performance, allowing you to optimise store rental based on footfall, advise tenants on store locations and monitor the relationship between visitors and transactions to measure ROI on marketing campaigns.
Ipsos Retail Performance is trusted to work with the world's biggest brands, with external accreditation in ISO 9001- Quality Management, ISO 27001 – Information Security Management and ISO 20252 – Market and Social Research; giving you confidence that our data is always well managed and business decisions are based on superior evidence.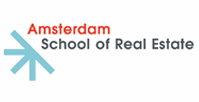 The Amsterdam School of Real Estate (ASRE) is a joint initiative of the Dutch real estate industry organizations, the Dutch national government and the University of Amsterdam (UvA). Project developers, real estate agents, institutional investors, the national government and the UvA joined forces in 1989 to expand and professionalize the expertise in the field of real estate.
*Please let us know that you are entitled to a discount at the time of booking. Offers and discounts cannot be used in conjunction with any other offers or discounts.