Clients and members of the following organisations may receive a £200 discount on any public course*. Also keep an eye out for offers on selected courses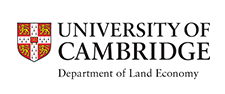 The Department of Land Economy
The Department of Land Economy Founded in 1962, the Department of Land Economy addresses a broad range of issues around real estate markets including the legal, regulatory and policy frameworks within which land and related markets operate and the role of private organisations in owning, managing and developing physical and financial assets within those markets. It combines finance, economics, law, planning, environmental policy and spatial analysis.
The Department delivers the University's Land Economy undergraduate degree, the MPhil in Real Estate Finance; the MPhil in Planning Growth and Regeneration; the MPhil in Environmental Policy and the part-time Masters (MSt) in Real Estate.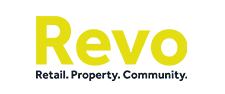 Bringing people together from all corners.
Revo combining 'retail' and 'evolution' promotes the UK retail property and placemaking community. Whether you're a retailer or an investor, a local council or a restaurateur, a centre manager or a cinema chain, you are a valued member of our growing community, and we're here to help you to succeed.
What we set out to do.
We achieve our vision by being the definitive go-to-hub for the retail property and placemaking community. We represent and advance our members' interests, set standards, and bring people together to collaborate and create tangible changes in the retail property market. We do this by being:
The network
An open, inclusive forum for business and career development, connecting people and ideas.
The benchmark
Raising standards and recognising excellence.
The influencers
Changing policy at the highest level.
The trend spotters and thought leaders
Providing powerful insight and commentary on the future of our industry.
Did you know?
Every penny of every pound we generate is reinvested back into our community!
For more information, a chat or just to say hello please contact us.
hello@revocommunity.org or +44(0)207 222 1122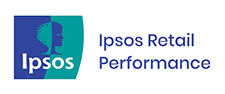 Do you understand your customers journey?
• Are you accurately monitoring the effects of your marketing campaigns and pop-up stores?
At Ipsos Retail Performance, we make it our business to know your business. Combining the latest technologies including vehicle counting, footfall, Wi-Fi tracking, facial profiling and behavioural studies, we've been mapping the customer journey for over 25 years.
Our in-depth analytics will help benchmark your retail portfolio and monitor centre performance, allowing you to optimise store rental based on footfall, advise tenants on store locations and monitor the relationship between visitors and transactions to measure ROI on marketing campaigns.
Ipsos Retail Performance is trusted to work with the world's biggest brands, with external accreditation in ISO 9001- Quality Management, ISO 27001 – Information Security Management and ISO 20252 – Market and Social Research; giving you confidence that our data is always well managed and business decisions are based on superior evidence.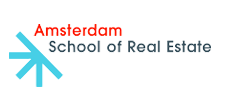 The Amsterdam School of Real Estate (ASRE) is a joint initiative of the Dutch real estate industry organizations, the Dutch national government and the University of Amsterdam (UvA). Project developers, real estate agents, institutional investors, the national government and the UvA joined forces in 1989 to expand and professionalize the expertise in the field of real estate.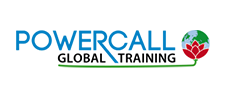 PowerCall Global Training is a leading provider of communication, negotiation and leadership training solutions, and is proud to have made a contribution to driving the performance of both new and seasoned professionals of all levels in the UK, and throughout EMEA, USA, and APAC.
Our founder, Anthony Maddalena, has over 15 years' experience of delivering results-focused training solutions to a wide range of companies from multinationals to SMEs. He has travelled the world observing the key behaviours that are the necessary ingredients for communication, negotiation and management success.
PowerCall provides both in-house and open courses addressing all areas of communication, negotiation and leadership optimization.  We also offer Skype "Masterclass" Tutorials. Our award-winning training solutions are born from years of personal experience and are CPD Accredited.
Powercall Global Training courses to attend: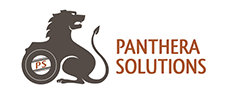 Panthera Solutions Sarl is an Applied Behavioral Finance specialist, based in the Principality of Monaco. Our Intuitive Behavioral Design ®  solutions empower asset managers and asset owners to significantly, lastingly and measurably improve their investment decision quality. Panthera inclusively facilitates directed change in the customized form of training, coaching, consulting and Behavior-Tech solutions. Our intervention framework, assignments (EUR 125+ billion AuC) and academic publications have proven us to be innovation leaders in Europe. 
Panthera offers a range of products with their courses listed below, but they have a couple of new additions to the portfolio including their Panthera training sprints and the Panthera Academy. Details of the training sprints can be found in the attached brochure, and details of the academy can be found on their website here – www.panthera.mc/en/academy/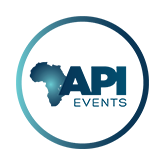 The Leading Platform in African Real Estate
API Events is the leading producer of events and thought leadership platforms in African real estate. Our mission is to drive investment into the sector by connecting the African property community by hosting the continent's largest live conferences, webinars, training programmers and awards, as well as through distributing forward thinking industry content.
Growing annually since our launch in 2009, API Events hosts live events in 9 cities across Africa, and has developed the largest and most extensive African property database across multiple sectors and jurisdictions.
For more details please check out API Events: http://www.apievents.com
*Please let us know that you are entitled to a discount at the time of booking. Offers and discounts cannot be used in conjunction with any other offers or discounts.