Welcome Real Estate Graduates
This all-in-one page provides access to training tools and recruitment resources to maximise your opportunity to progress your career.
Bayfield strives for excellence and works hand in hand with both universities and real estate firms bridging the academic and professional gap. Lifelong learning is important to escalate your career and with our Executive Education offering, we can provide both the theoretical and practical skills to help you in your career in Real Estate.
Related Courses
There are number of courses that we have created to help those individuals looking to get into the sector, moving jobs or those looking to have a refresher of skills taught at College/University.
Graduate Coaching Services
This premium service supports individuals preparing for a real estate modelling test and offers a 1-2-1 opportunity to speak to an expert. We will help you to understand the assumptions of your real estate financial model, clarify formulas or concepts and communicate your findings with success, all using the best practices in real estate financial modelling.
Our Coach Robert will also provide guidance with time management, enabling you to finish the modelling test on time.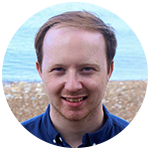 Recruitment Contacts
We work alongside blue-chip real estate recruitment consultants to offer the best advice and results in your
job-hunting process.
Our partners would be delighted to talk to you about your CV and the skillset required for the latest real estate jobs.
Make an Enquiry Today!