ESG - Applied to Real Estate Hospitality
Aligned with the Corporate Sustainability Reporting Directive (CSRD), this course is a must for any hospitality business looking to improve their performance and impact.
This comprehensive 8 week online Real Estate course is designed to equip hospitality professionals with the knowledge and tools to implement sustainable practices and create a positive social impact.
Course Details
Duration: 8 weeks
Course delivery: Public & In-house available
Price: Cohort 1 – £3,000 + VAT (TRIAL PRICE) 
Study period: 8-10 hours per week required
Course Dates
2023 Course Dates
Cohort 1: 23rd October – 15th  December 2023
2024 Course Dates
Cohort 2: 26th February – 19th April 2024
Cohort 3: 15th July – 6th September 2024
Cohort 4: 28th October – 20th December 2024
This online programme is designed to provide participants with a holistic understanding of the global challenges associated with Environmental, Social and Governance (ESG) factors in hospitality, and explore the variety of approaches for integrating ESG principles into organisations.
To deliver the course we are using digital resources blended with live webinars. This dynamic approach allows you to interact with the industry professionals and benefit from their insights throughout the programme.
Upon completion of modules one through seven, you will be able to apply the knowledge acquired through a case study. On Module eight, you will construct a strategic action plan and gain insights into the critical pathways required to generate a positive impact from the core business model to daily operations.
On this course you will:
Understand the importance of integrating social and environmental considerations and sound governance into business and decision-making.
You will be able to identify and analyse the social and environmental impacts of hospitality operations.
Develop and implement sustainable business practices and strategies,
Assess the risks and opportunities related to sustainability and ESG related issues.
Programme Managers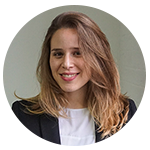 Sonia Martin-Gutierrez
Course Director & Advisor
CEO
Bayfield Training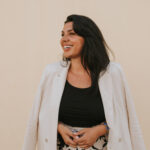 Maribel Esparcia Perez
Course Creator & Director
Managing Partner
European Sustainable Hospitality Club
Course Director Testimonial