We decided to make a 3-part Free webinar series titled "How to get a job in Property." The idea was to help people who would like to move their path into real estate or who haven't started their career yet.
We teamed up with Edward O'Hanrahan, an Investment and Asset Management head-hunter from RICS's preferred recruitment partner Macdonald & Company. Here a summary of what we covered over the webinars.
Which Real Estate Role is Right for you?
Ed gave delegates a run down on the real estate job market, what is a hot/demanded job at this present time? He spoke about the various routes into Real Estate; the primary responsibilities that you can expect and the standard requirements for each role.
Table 1. Routes into Real Estate
Ed presented some case studies showing the key responsibilities of real estate disciplines. For example, when looking to get into an Investment Management role, the employee will be responsible for, among other tasks, the origination and execution of acquisitions, creating acquisition underwriting models or presenting reports to the Company Investment Committee.
The webinar also covered the type of companies in Real Estate. Edward explained the differences between working for a consultancy, Sovereign Wealth Fund, Developer and a Banking for example. He mentioned salaries and the years of experience needed depending on the career path chosen. Ed also talked us through the considerations of employees for each of the roles such as technical capability, completed internships and academic credentials.
To finish off, Edward highlighted several bullet points to consider when searching for the job of your dreams. In particular, when looking for the right job, it is very important to know your motivations; Are you looking for a long-term career, a good salary, opportunities for personal development or perhaps a good work life balance is the thing that is most important to you?
Remember, finding the right job in not only about the employer, it is about who you would like to work for.
How to write a winning CV
Many people are too modest about themselves; they don't want to come across too bold. Ed started this second webinar with advice on how to treat the CV as a Marketing tool. It's a document, Ed said, to make employers want you on their team.
A good CV should be specific, concise and tailored to the job advertised. Change your language to make it more relevant. For example, instead of saying "I am good at financial modelling," get across that you really know about the subject: "I can build fully flexible investment cash flow models from scratch."
Stand out from the rest of the CVs. Use a clear, simple layout, mirror language and add supportive evidence if you think that will catch the eye of the employer. And, if you have attended a course with Bayfield, say so. Ed said, everyone in the industry knows Bayfield and he sees a much higher conversion to interview when a Bayfield course is mentioned on the CV.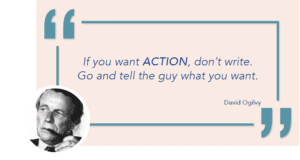 Three Key Tips for Interview Success
The final webinar in the series took us through that last hurdle to getting your dream job. His three tips were 1. Be prepared 2. Be confident and 3. Follow up.
For many, the interview is the most difficult part. You need to get your personality across while answering sometimes random or difficult questions.
Ed insisted that one of the key tips to a good interview is being prepared. Candidates should research the company and industry, anticipate interviewer concerns, clarify your key skills, don't be late and of course, practice the interview beforehand.
Depending on the role, you may be required to complete a financial modelling test, so you should ensure that your #FinMod skills are up to scratch. If you fail the test, you won't get the job. Click on this link to go straight to our Real Estate Analyst page to book a place on our industry standard course if you need help with this.
During the interview, you need to sell your personality to the person interviewing. It is likely that this person will be spending every day with you, so building a rapport with them is important.
Ensure you come across confident and keep your answers short yet specific. Don't waffle but equally, don't give generic one-word answers. You should also have a few questions to ask at the end of the interview. Ed said that it is more impressive if you have questions about your future at the company than if you ask about money and benefits. This makes you seem more interested in the money that comes with the job rather than the work.
You should also ask what the time frame is for feedback, so that you know when you will hear back and don't have to worry. Once the interview is over, you should follow up a day or so later thanking them for their time. You'll stick in their minds more than the candidate that they never heard anything back from.
Ed's final word of advice was: don't stop looking and line up as many interviews as you can. It is important to put your eggs in as many baskets as possible, so that you have plenty of choice. So, keep applying and good luck!

Have you discovered anything that has changed your job search strategy? We would love to hear, tweet us @BayfieldTrain
For help with finding the job of your dreams contact
Edward O'Hanrahan: eohanrahan@macdonaldandcompany.com
Recommended Bayfield courses:
• An Introduction to Real Estate
• Real Estate Analyst
Author: Kirstie Duthie, Course Administrator & Marketing Apprentice