Introduction to Shopping Centre Investments
Shopping centres need to be built in particular locations and their design flexible enough to meet new product mixes in a dramatically changing retail environment. You will explore and use the many available product to help understand consumers and catchments. You will look at different build designs and operation strategies. You will be introduced to financial modelling of retail property assets and you will learn about sustainability regulations and new technologies.
You will identify the features and needs of different shopping centres using case studies throughout the course. You will also have the opportunity to try our ground-breaking game "The perfect mall" competing with your peers.
On this course, you will…
Review the Definition, History, Economics, Evolution and Lifecycle of Shopping Centres
Review the conceptual frameworks used to understand who adds value and at what stage in the project or investment lifecycle
Learn about data types, data collection techniques and external data sources useful in calculating shopping centre KPIs
Use KPIs to help understand, position and adapt to catchments and markets
Learn about retailers, retail space requirement and product mix
Learn how to use data visualisation techniques to understand and create 'effective' and 'optimised' shopping centre design and leasing strategies
Analyse a detailed financial model of an existing centre with fully flexible rent functions
Use KPIs and Financial Modelling to Incorporate shopping centre management, sustainability features and asset enhancement solutions
Compete with your peers to create the most sustainable and investable shopping centre in our simulation game "The Perfect Mall"
Who will benefit from this course?
Professional who are new to investing in shopping centres.
Real Estate Professionals who would like to update their knowledge of the investment of retail assets.
Shopping centre managers who would like to communicate more effectively with investors and owners on the financial impact of their management strategies.
Suppliers to shopping centres to help them quantify and communicate how their product can add value.
Data companies' providers who would like to further understand the needs of shopping centre investors in order to help them improve their service.
Graduate students who would like to learn about shopping centres.
Analyst and modellers who would like to improve their understanding of financial models in respect of retail property assets.
In partnership with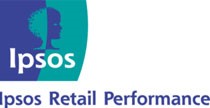 Course Details
Pricing – Public Course
In-Person: £1,750 + VAT
Virtual: £1,500 + VAT
Upcoming Dates – Public Course Dates
Number of days: Three days
Course type: Strategy
Course level:


Pre-requisite: None
CPD Hours: 22.5

Are you currently studying?
How to Book
Want to know more?