Real Estate Graduate School
This comprehensive covers Real Estate Investment and Development cash flow modelling, aimed at enhancing the delegates skill base to meet the industry requirements. This is ideal for anyone looking to pass an APC exam or entry financial modelling test.
This course will top any education or pivot any previous employment with the skills needed for a career in Surveying and Real Estate Asset Management. Bayfield's pioneering training style combines Financial Modelling with a robust understanding of how the Real Estate market works and will help you master any interview and outperform your peers with robust, well defended financial models.
Real Estate Graduate School combines the following courses:
On this course you will…
On the First and Second day of the Graduate School, you will learn how to build a real estate Investment focused Cash flow model from scratch. We will show you how to use this Cash flow model to make informed decisions and how to defend those decisions using a strong narrative in Investment Presentations.
On the Third and Fourth day, you will adapt your modelling skills to help you work out how much money can be made building property from the ground up, using quick metrics and complete models. By the end of the week, you will be able to critically assess and defend a Real Estate project at any point from development to completed income generating investment.
Who will benefit from this School?
Experienced or junior professionals in other sectors looking to switch to Real Estate.
Recent Graduates in any discipline interested in a career in Real Estate.
Junior or new Real Estate Analysts wanting to build their confidence and fill any gaps in their Real Estate Financial Modelling skills.
New property entrepreneurs looking to raise finance or pitch for joint venture opportunities with more experienced partners.
APC candidates looking to consolidate their understanding of how the theory and variables interact within the precision context of a financial model.
You can find more information on other courses and services suitable for Real Estate Graduates here – Graduates
Post-Course Support
We complement all our financial modelling courses with two months' learning support, to make sure you will fully benefit from our training.
How does it work?
You can contact us at any time and one of our experts will come back to you within two working days. The expert's time is limited to 10 minutes per inquiry on questions related to the course material only.
Need More?
One Year Learning Support
We also offer exclusive learning support for a whole year to assist you whenever you need us. To use this offer contact Holly Johnson before or after your financial modelling course and request "one-year learning support" for the additional fee of only £500 + VAT.
Course Details
Pricing – Public Course
In-Person: £2,750 + VAT
Virtual: £2,250 +VAT
Upcoming Dates – Public Course Dates
Number of days: Four days
Course type: Schools
Course level:


Pre-requisite: None
CPD Hours: 25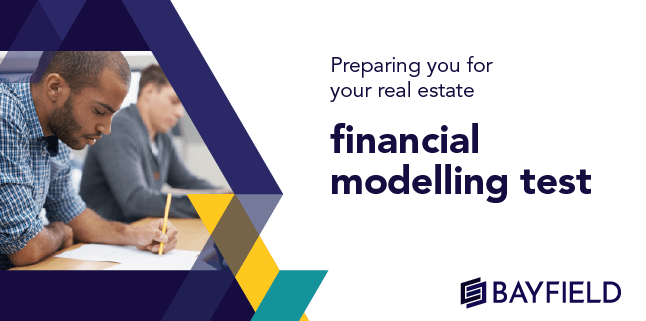 How to Book